Are you planning a corporate event, a team building activity, a conference, a meeting with business partners or another social event in Pilsen region? Do not hesitate to contact us.
What can we do for you?
find the best venue
order professional catering services
provide qualified personnel including interpreters
deliver an attractive accompanying program
Are you or your guests not based in Pilsen? Do not worry!
arrange suitable transport
book comfortable accommodation
Just let us know via our inquiry form, e-mail or phone your needs and ideas, and we will take care of everything. We will arrange a complete range of customized services with guaranteed quality and professional approach in the preparation phase as well as during the event itself. And you will save time, worries and money.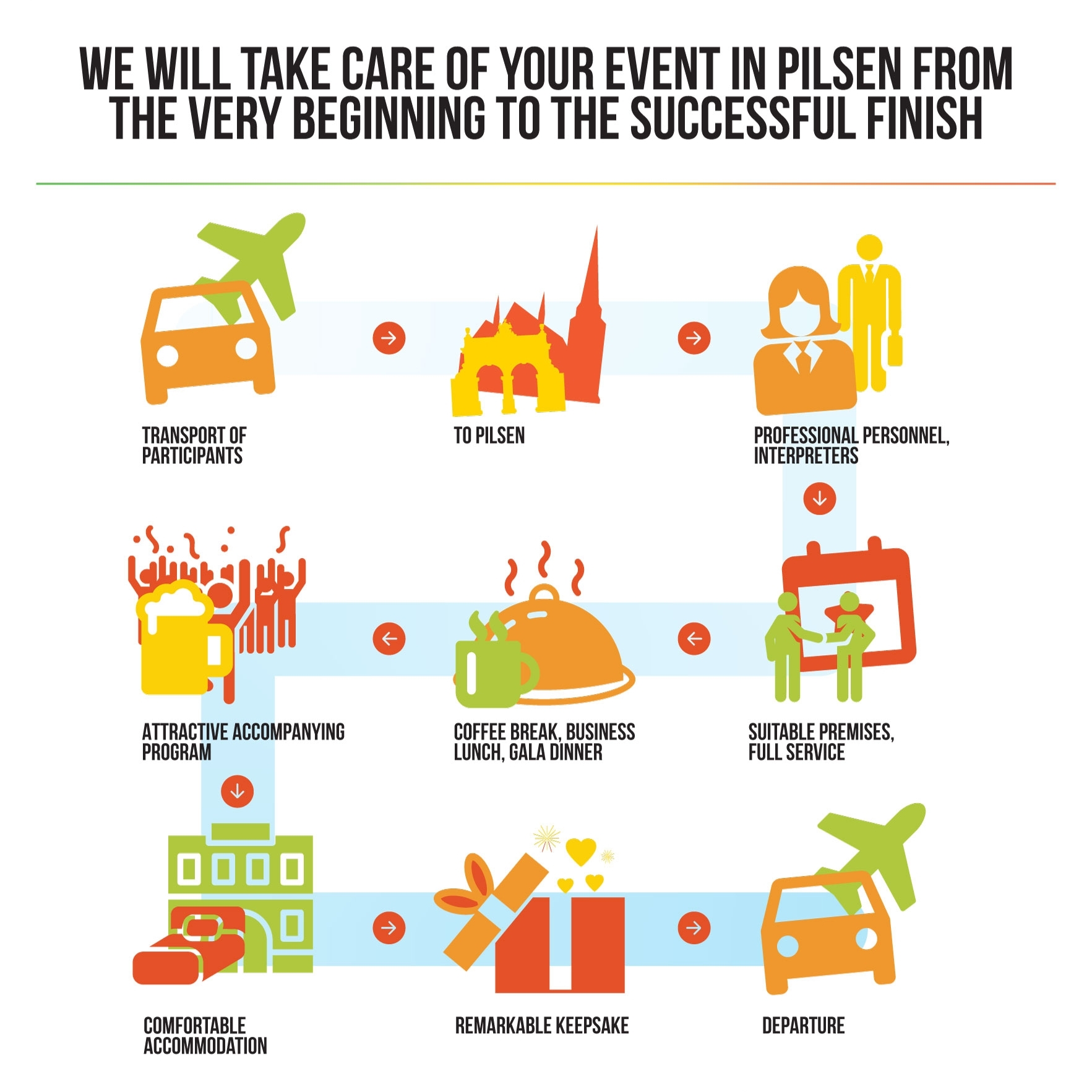 From our references (Click the logo to see the details of the events):
BoerseASAHIOxymetalContaboSIT PlzeňAlbert ČRCSKA SofiaOlympiacos FCCerticonČeská kardiologická společnostAgra insurance companyTBEXIndustry OpenIBD MasterclassZL productionMattoniEurosoftwareAutoneumKonplanISCARTSP DataAREVAKRUKFC Viktoria PlzeňCzech Chamber of NotariesAir Navigation ServicesSABMillerT-MobilePFC Ludogorets RazgradFK Qarabagh AgdamAS RomaTechmaniaALFA SOFTWAREBidvestČSOBElfetexPlzeňský PrazdrojPerfect ClinicČeský SoftwareNDR TVWest Bohemian Un.CzechTourismERIHKerio Technologies